Since making its debut in 2003, WordPress has become the most popular content management system (CMS) and blogging platform on the market, powering 17 percent of all websites on the internet. It's not hard to understand why: ease-of-use, robust support, an active user community, extensibility and consistent, frequent software updates—all offered free of charge—make it hard to be beat.
But its not just hobbyists and bloggers—some of the world's largest enterprises are finding it scalable and powerful enough for industrial-grade applications and mission critical web properties. The following are 12 reasons why WordPress is the best CMS platform for the enterprise.
1. WordPress skills are easy to acquire and developers are inexpensive and plentiful.
Consider WordPress' main open source competitors Drupal and Joomla— the two take markedly different approaches to content management and require varying levels of technical prowess. Released in 2001, Drupal requires more skill to administer and customize than Joomla or WordPress. Developers with a proficiency in web programming languages may find it manageable, but for others it may present a challenge. Good Drupal developers can be expensive, while WordPress developers tend to be cheaper, for lack of a better word. Additionally, WordPress skills can be easily picked up in-house, and a plethora of solution providers and consulting firms with expertise in WordPress are available at a fraction of the cost.
2. WordPress can be highly customized out-of-the-box, without special design and programming skills.

Joomla is the third of the triumvirate in terms of CMS market share and is commonly regarded as the technical middle ground between WordPress and Drupal. Developed in 2005 from the popular commercial CMS Mambo, Joomla features a customizable codebase and a well-designed administration dashboard for building and managing sites. Though Joomla has attractive social networking and e-commerce components, customization is limited and feels cookie cutter in most cases. This is an obvious drawback to firms with specific branding requirements and corporate user experience guidelines. Because of lack of adoption on the enterprise side, Joomla is often considered a good solution for hobbyists and personal sites, but not for corporate or enterprise use. In contrast, WordPress is easily customizable and skinnable with its intuitive theme/plugin architecture.
3. Its user-friendliness make it ideal for a variety of enterprise use cases.

Long touted as the most user-friendly of the open source CMS platforms, WordPress has maintained its supremacy by maintaining the same intuitive user experience but allowing for more customization as the user sees fit. With a vast library of free, user-contributed and commercial plugins, the capabilities of platform continue to expand. And as more enterprise level adopters enter the WordPress arena, you can count on the software product to continue catering to the needs of an increasingly sophisticated user base: enterprises such as The New York Times and About.com depend on WordPress as a platform for their web properties.
4. WordPress' features make it ideal for powering the enterprise's digital newsroom.
In terms of content workflow management, a large number of plugins can be installed to automate these processes with features that streamline digital publishing tasks. Companies such as CNN, NBC Sports and Time Magazine use the CMS to power their digital newsrooms on a 24/7 basis. For enterprises with public-facing web editorial needs, WordPress is hard to beat.
5. WordPress' marketing-centric capabilities make it a boon for enterprise marketers.
For enterprise marketers looks for extensive keyword, ad management and SEO capabilities, the WordPress plugin library features a rich assortment of tools for web marketing and also offers Google AdWords/AdSense integration. Corporate marketing departments use these WordPress plugins to gain complete control of their advertising campaigns and lead generation mechanisms as well as to manage website traffic and website placement metrics.
6. WordPress dovetails into enterprise sales' existing workflow.
Though WordPress has become the CMS platform du jour of nonprofits and noncommercial organizations, the platform has also taken hold in the corporate world due its various sales-oriented capabilities. Specifically, enterprise sales benefits from WordPress' easy integration with 3rd party platforms such as Salesforce and NetSuite.
7. WordPress is a more secure enterprise CMS platform than competing solutions.
The WordPress developer team excels at regularly issuing security patches and updates to the engine's code base. These updates often occur seamlessly, with no user intervention required. Users of WordPress have a relatively easy time maintaining a stable and secure CMS when compared with Drupal and Joomla users. If in doubt of WordPress' ability to deliver a robust, secure CMS solution, one only needs to look at those entities who have already adopted the platform as their primary web site and/or publishing platform. Multiple government agencies such as the White House, NASA, and the Library of Congress, among others, have adopted WordPress as their CMS of choice. Medical and healthcare-related organizations such as the Kaiser Family Foundation and the Institute for Clinical Systems are also using the platform to power their websites. Even prominent financial institutions such as Southern Bancorp and Gateway Bank have built their corporate websites with WordPress.
8. WordPress features a host of other enterprise-specific integrations.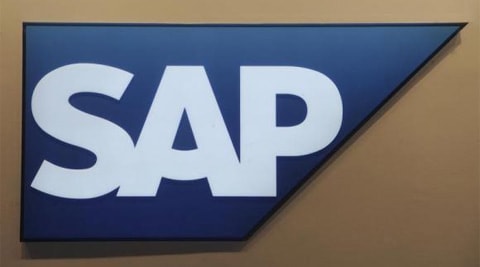 Again, because of the widespread adoption of WordPress in the enterprise, many APIs and connectors are available to integrate the CMS with other enterprise-level offerings. For example, plugins exist to connect WordPress to SAP application servers. As mentioned previously, popular enterprise CRM vendor Salesforce also easily integrates with WordPress through their WordPress web-to-lead plugins.
9. WordPress is constantly evolving to meet the demands of enterprise users.
Though an open source community-supported offering, WordPress undergoes rigorous product development and management. Software releases are regularly announced every 3-4 months, with features dictated by user feedback. Furthermore, auto-updating is built into the core package, meaning that little user interaction is required to make sure critical patches and security updates are applied to the system.
10. WordPress can be scaled to the enterprise cloud and is a popular offering with public cloud vendors.
Amazon's cloud offering makes setting up a solid cloud-backed WordPress site easy with CloudFormation — a feature of Amazon Web Services (AWS) that provides templates to automate the building and launching of Amazon machine instances (AMIs) for specific use cases. Because a WordPress site is perhaps the most popular type of web presence hosted on Amazon, users can select a preconfigured WordPress server template and launch a fully-functional WordPress site in mere minutes. When implemented in conjunction with other high-availability networks, devices like Amazon's Elastic Load Balancing (ELB), a WordPress site hosted in Amazon's cloud, becomes a rock-solid, enterprise-level web publishing platform.
11. Turnkey enterprise WordPress solutions are available with WordPress.com
WordPress.com VIP is a relatively new offering from the makers of the WordPress CMS engine, and features full-featured WordPress hosting on their own cloud infrastructure. The solution provides a turn-key, scalable WordPress solution robust enough for high availability and enterprise-level use, as well as comprehensive service and support. This attractive deployment option allows firms to not only take advantage of the most popular, easiest-to-use CMS, but also allows them to rest assured knowing that their solutions are scaled in the cloud and that assistance and support is readily available.
12. Near-infinite enterprise support options available.
WordPress may have begun as a grassroots effort, but as a result of its popularity the platform has amassed a legion of loyal supporters, experts and solutions providers. Subsequently, support is usually easy to find on the web. Premium support from the main WordPress authorities is now available should users require further in-depth technical assistance. The makers of WordPress, through the WordPress.com offering, provide premium support and problem resolution to businesses and organizations that need additional expertise in building and managing their WordPress sites.
In short, WordPress is a mature, solid CMS for enterprises wishing to build their websites on a platform that combines power and easy-of-use/administration. When implemented correctly in the cloud, a WordPress site can scale for enterprise use just as easily as any other web app. Easy customization can be achieved through the installation of one or more of the hundreds of third-party developed WordPress plugins and themes.
Source(s):